After waiting for almost 41years, India's wait has finally come to a good end. So, India Men's Hockey team has secured Olympic Medal After 4 Decades and cheered up the Hindustani crowd! Plus, this is a great victory for India. Want to know more about it?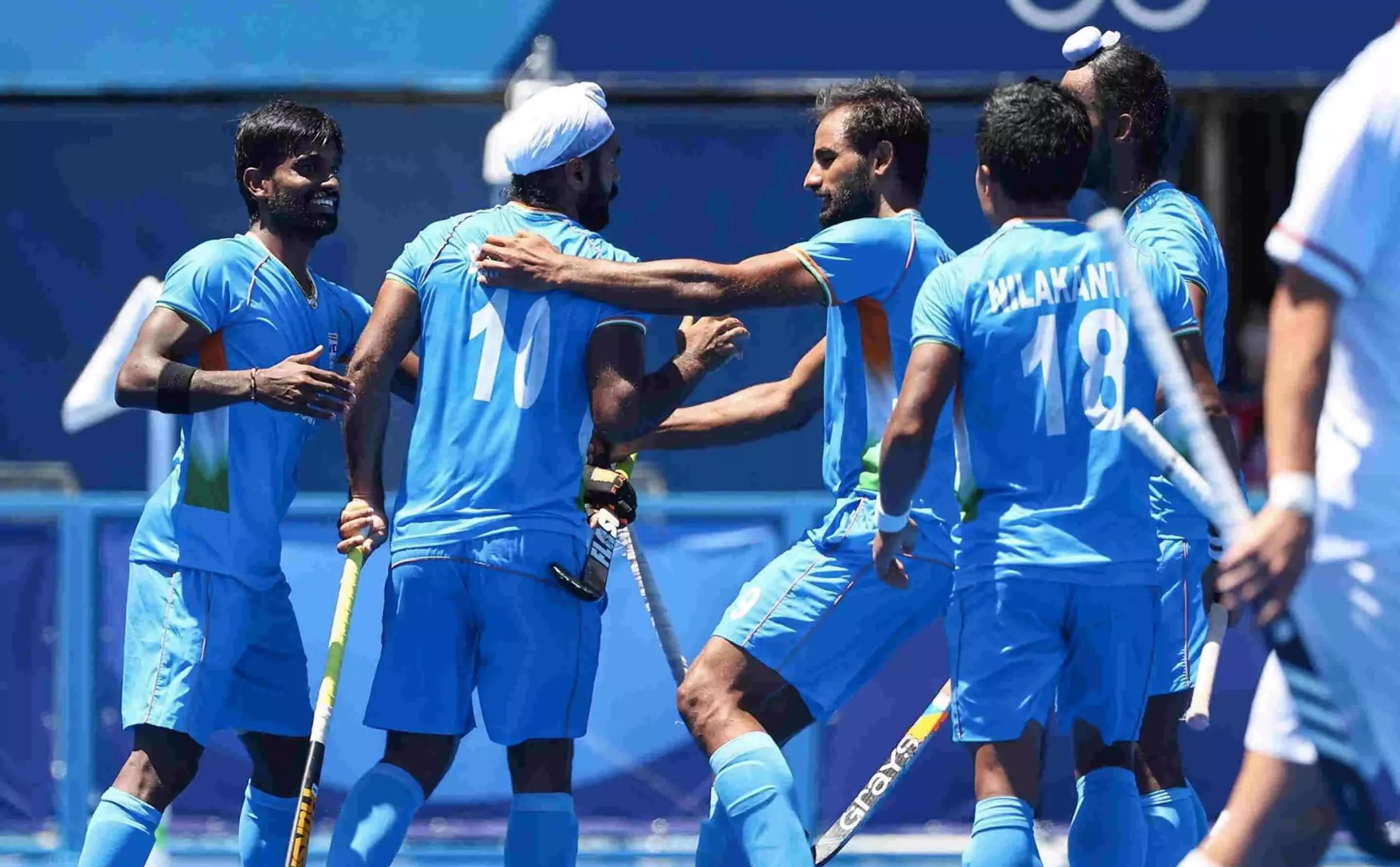 Readout complete detail down below!
India Men's Hockey Teams Wins Bronze Medal | Tokyo Olympics
Since Moscow 1980 Games where Indians secured the gold medal, Indians were waiting for another Olympics medal in hockey games. Henceforth, the wait is over after a thrilling match between India and Germany. To your surprise, the India men's hockey squad managed to bring down the German hockey team (5-4) to the floor. Henceforth, the India Hockey Team to win the bronze medal at the Tokyo Olympics on Thursday, 5th of August 2021. No doubt it was the moment of truth when India secured a bronze medal after 4 decades in the Tokyo Olympic Games 2021.
India Men's Hockey Team
As shocking news, Indian men's hockey team defeated the four-time champion, the German hockey team. Furthermore, this was a splendid victory by Indian hockey players. Additionally, the old and the young, all are dancing to the beats of victory and they just can't get over it yet. Also, this was a true comeback win by Indian hockey players!
The next hockey match between India and Britain for the bronze medal will be held on Friday, 6th of August, 2021, at 6.30 am.
India Men's Hockey Squad | Tokyo Olympics
Goalkeeper: PR Sreejesh

Defenders:

Harmanpreet Singh, Rupinder Pal Singh, Surender Kumar, Amit Rohidas, Birendra Lakra

Midfielders:

Hardik Singh, Manpreet Singh, Vivek Sagar Prasad, Nilakanta Sharma, Sumit

Forwards:

Shamsher Singh, Dilpreet Singh, Gurjant Singh, Lalit Kumar Upadhyay, Mandeep Singh
Stand-bys: Krishan Pathak (goal-keeper), Varun Kumar (defender), Simranjit Singh (midfielder)

Coach:

Graham Reid

Major Achievements:
* Bronze in Tokyo Olympics
* Bronze in 2018 Jakarta Asian Games
* Silver in 2018 Breda Champions Trophy
* Gold in 2018 Muscat Asian Champions Trophy
* Gold in 2017 Dhaka Asia Cup
* Bronze in 2016-17 Bhubaneswar World League
* Silver in 2016 London Champions Trophy
* Silver in 2016 Guwahati South Asian Games
* Bronze in 2014-15 Raipur World League
* Gold in 2014 Incheon Asian Games
* Silver in 2014 Glasgow Commonwealth Games
* Silver in 2013 Ipoh Asia Cup
* Gold in 2011 Ordos City Asian Champions Trophy
Share your thoughts with us in the comment box down below, right now! Feel free to ask any queries. Also, stay tuned for more news and updates!
Have a nice day!