ICC Women's Player of the Month 
The ICC Player of the Month is a monthly award. International Cricket Council presents it since January 2021 to recognize cricketers, male and female. The players that have best performed across all forms of international cricket win this award. Pakistani Athlete Fatima Sana has also been nominated for ICC Women's Player of the Month.
Readout the complete details down below!
 ICC Women's Player of the Month Nominations
The nominations for ICC Women's Player includes;
Fatima Sana from Pakistan
Hayley Matthews from West Indies
Stephanie Taylor from West Indies
Pakistani Athlete Fatima Sana was the leading wicket-taker for Pakistan in the ODI series against the West Indies.
Pakistani Athlete Fatima Sana 
Fatima Sana, the Pakistani cricketer, has proved her skills and managed to get nominated by the International Cricket Council (ICC) for the July Women's Player of the Month award. Thus, it is a moment of pride for the nation. Also, Sana took her first five-wicket haul in WODIs, with 5/39.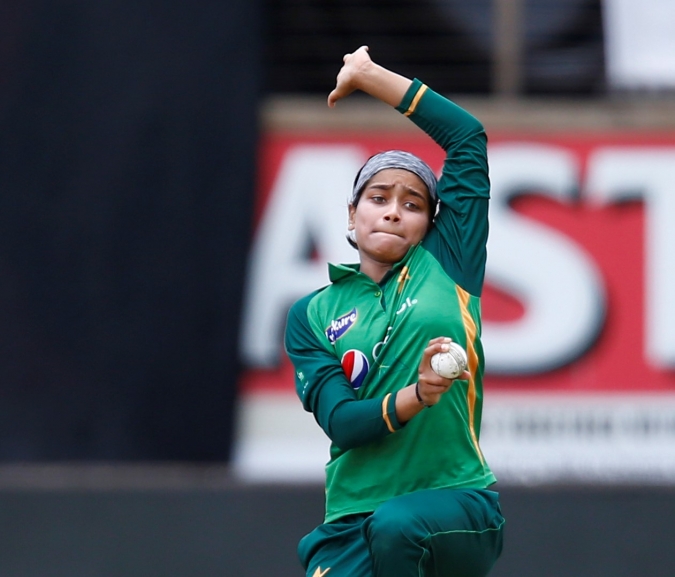 Young cricketer, Fatima Sana is only 20years old, but yet success has no boundaries. Moreover, in Pakistan, many people have discouraged women's Cricket. Pakistani cricketers and people have always pointed out to the women for not playing well at cricket fields. This is because they think girls are not made for cricket sort games. However, Karachi's Fatima Sana has proved that, despite living in Pakistan, girls can play cricket and can get appreciated for that from the international border.
So, are you excited to see who will win the ICC Women's Player of the Month's Award? Which of the player do you like the most and you will support this award? Let us know! Share your thoughts with us in the comment box down below, right now! Feel free to ask any queries. Also, stay updated for more news and updates.
Have a nice day!