Ashleigh Barty, a 25-year-old Australian tennis star, is the eighth woman in the world and the first Australian woman to hold the world's number one position in the latest WTA rankings for 100 weeks. Ashleigh Barty is the first Australian athlete to cross the 100-week milestone as the world number one in both the men's and women's categories. Earlier, former Australian tennis star Leighton Hewitt held the world's number one position for 80 weeks.
Ashleigh Barty is the First Australian Athlete to Cross the 100-week Milestone
It took Ashleigh Barty 11 years to reach this milestone. He started playing professional tennis in April 2010. Ashleigh Barty first reached the world number one position on June 24, 2019, when she lost the title to Naomi Osaka of Japan. Barty remained world number one for just seven weeks in her first round and was again stripped of that position by Naomi Osaka, but Ashleigh Barty became world number one again four weeks later.
She has been in that position ever since. Tennis tournaments were canceled in 2020 due to the coronavirus pandemic, and the WTA also froze the tennis rankings, which had been in limbo for about 20 weeks. After the resumption of tennis tournaments, Ashleigh Barty continues to hold the position due to her impressive performance. He has won five titles this year, including the Wimbledon singles title.
Ashleigh Barty will make history by winning the John Newcomb Medal for the fourth year in a row. She has won this medal for three consecutive years and has done a hat trick. The award was not held last year due to the coronavirus. She was a favorite then and she is a favorite this time around.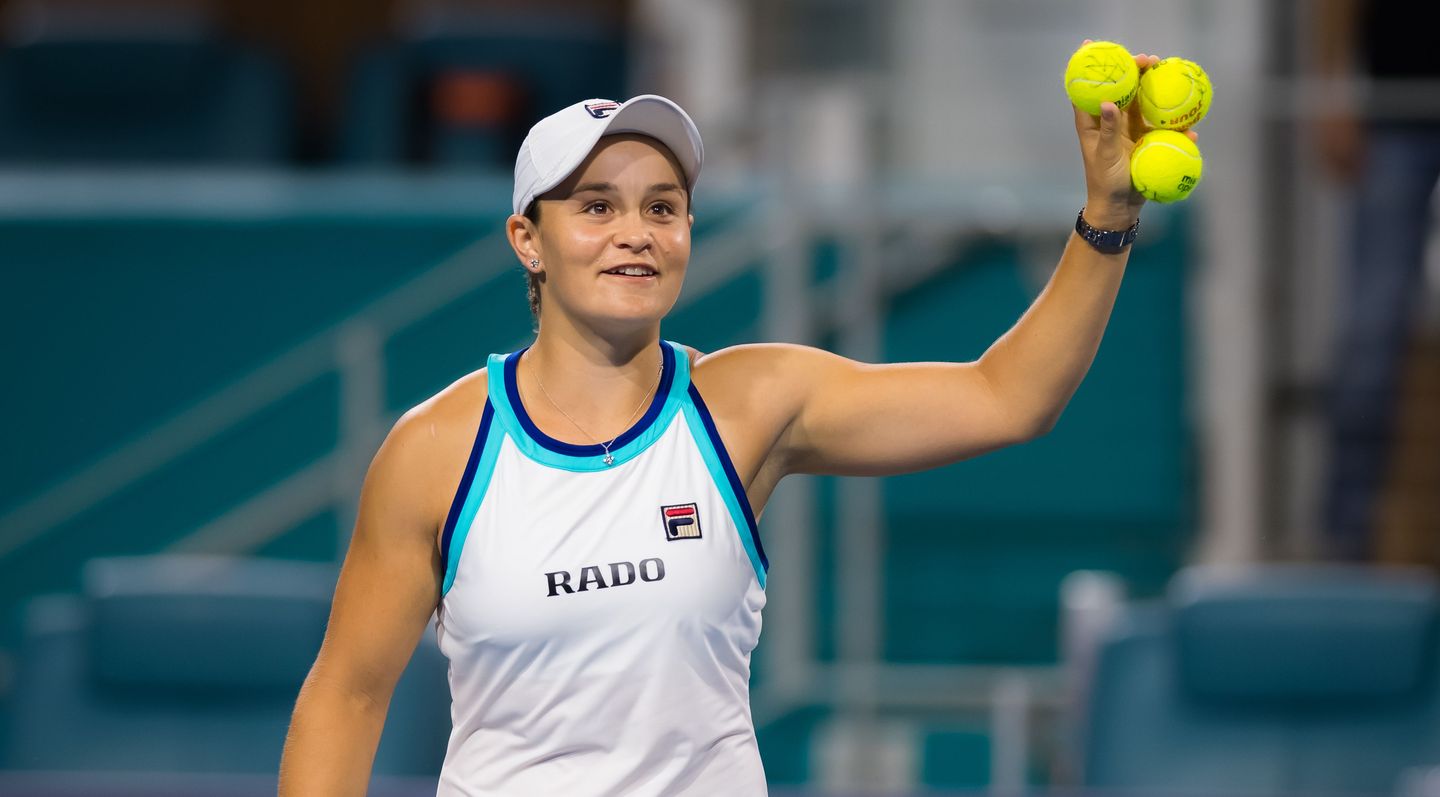 This year, Barty has won five trophies, including a Wimbledon singles grand slam. Ashleigh Barty is the only female player in 2021 to win titles on grass, hard courts, and clay courts this year. She will be ranked No. 1 in the world for the third time in a row at the end of the year. The awards ceremony is traditionally held on December 17 each year in which the winners are announced. Australian tennis star Samantha Strauss-Kahn has also won the Newcomb medal four times, but she was not consistent.
TOP 10 MOST CAREER WEEKS AT NO. 1 IN WTA RANKINGS HISTORY
| | |
| --- | --- |
| 377 | Steffi Graf |
| 332 | Martina Navratilova |
| 319 | Serena Williams |
| 260 | Chris Evert |
| 209 | Martina Hingis |
| 178 | Monica Seles |
| 117 | Justine Henin |
| 100 | Ashleigh Barty |
| 98 | Lindsay Davenport |
| 71 | Caroline Wozniacki |
Former Fed Cup Australian captain David Taylor says that Barty is one of the current superstar players in the tennis circuit and she will entertain the fans for a while with her brilliant game. David Taylor has coached former world number one Martina Hingis and Anna Ivanovich.
Taylor says Barty's game is similar to the two players and she dominates rivals because of her strong editorial strength. He has an incredible variety of shots. Her fitness and excellent performances indicate that she will be holding the Australian flag high on the tennis court for a long time.