Many new records were made and broken during T20. Here we have discussed all newly made and broken T20 world cup 2021 records. Pakistan captain Babar Azam was the highest scorer of 303 runs in T20 World Cup 2021 but David Warner was declared the Player of the Tournament of the winning Australian team who scored 289 runs. Mohammad Rizwan scored 281 runs, New Zealand captain Ken Williamson could not make the team champion despite many records.
Newly-made and broken T20 World Cup 2021 records
New Zealand captain Ken Williamson said the credit for the victory goes to Australia, who made the match one-sided despite the big score. Keep in mind that Matthew Wade of Australia took the most 9 catches in the event. England's Jose Butler hit the most 13 sixes. New Zealand's opening batsman Martin Guptill hit the most 7 sixes in an innings while Babar Azam and Mohammad Rizwan contributed the most 152 runs against India.
David Warner expressed his thoughts and said:
"I've been feeling good batting before, I'm always excited and I wanted to do well,".
Mitchell Marsh was declared the best player for 77 in the final, he said:
"I have no words at the moment, it was the best six weeks as a group, we are world champions". The coaching staff in the West Indies came to me and said you would be batting at number three for this tournament and I gladly accepted".
"I am proud of the team's performance that won us this World Cup for the first time. All the players fought and won," said Australian captain Aaron Finch.
Babar Azam scored 4 half centuries, the only century of the tournament was scored by Butler of England. New Zealand cricket captain Ken Williamson personally crossed several milestones in the final of the T20 World Cup 2021, but his accomplishments proved insufficient to make the team world champions for the first time.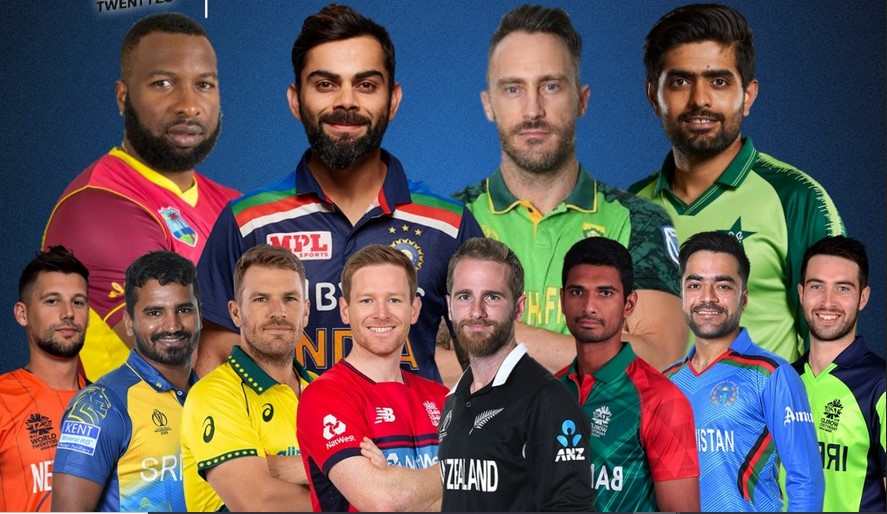 Australia's Mitchell Marsh scored the fastest half-century of the T20 World Cup final, scoring a half-century off 31 balls against New Zealand in the final. In the same final match, New Zealand captain Ken Williamson scored a half-century off 32 balls. In the same tournament, the captain of the national cricket team Babar Azam set many records. Babar Azam had the honor of scoring the most runs in any T20 World Cup, he scored 303 runs in T20 World Cup.
Babar Azam also got the honor of scoring 2500 runs in T20 innings in the same tournament. He crossed this milestone in 62 innings in T20 International. Babar Azam also claimed the honor of scoring the most runs in the tournament as a captain. Muhammad Rizwan also became the highest run-scorer in Calendar Air in the same tournament. Babar Azam and Rizwan also have the honor of forming a big opening partnership in the T20 World Cup, which formed a 153-run partnership against India.