Philippines is known for its passion for sports in its citizens, as it is a sports-mad country of about 110 million people. However, Philippines has never succeeded in winning an Olympic gold medal. Consequently, it's been about a century since the Philippines are waiting for a super player who can cheer the crowd with their wins. Finally, though, the wait is over now because Weight Lifter Hidilyn Diaz has won the first-ever gold medal for the Philippines.
Weight lifter Hidilyn Diaz Wins First-Ever Gold Medal at Olympics, Tokyo
Hidilyn Diaz, a 30-year-old woman, is a weight lifter, and she participated in Olympics as a weight lifter for, fourth time. She has secured a gold medal in the women's 55-kilogram division for the Philippines and made every citizen of her country tremendously proud. She lifted a combined weight of 224 kilograms (493.8 pounds), resulting in a new Olympic record. Therefore, she became the first athlete from the Philippines to win an Olympic Gold Medal.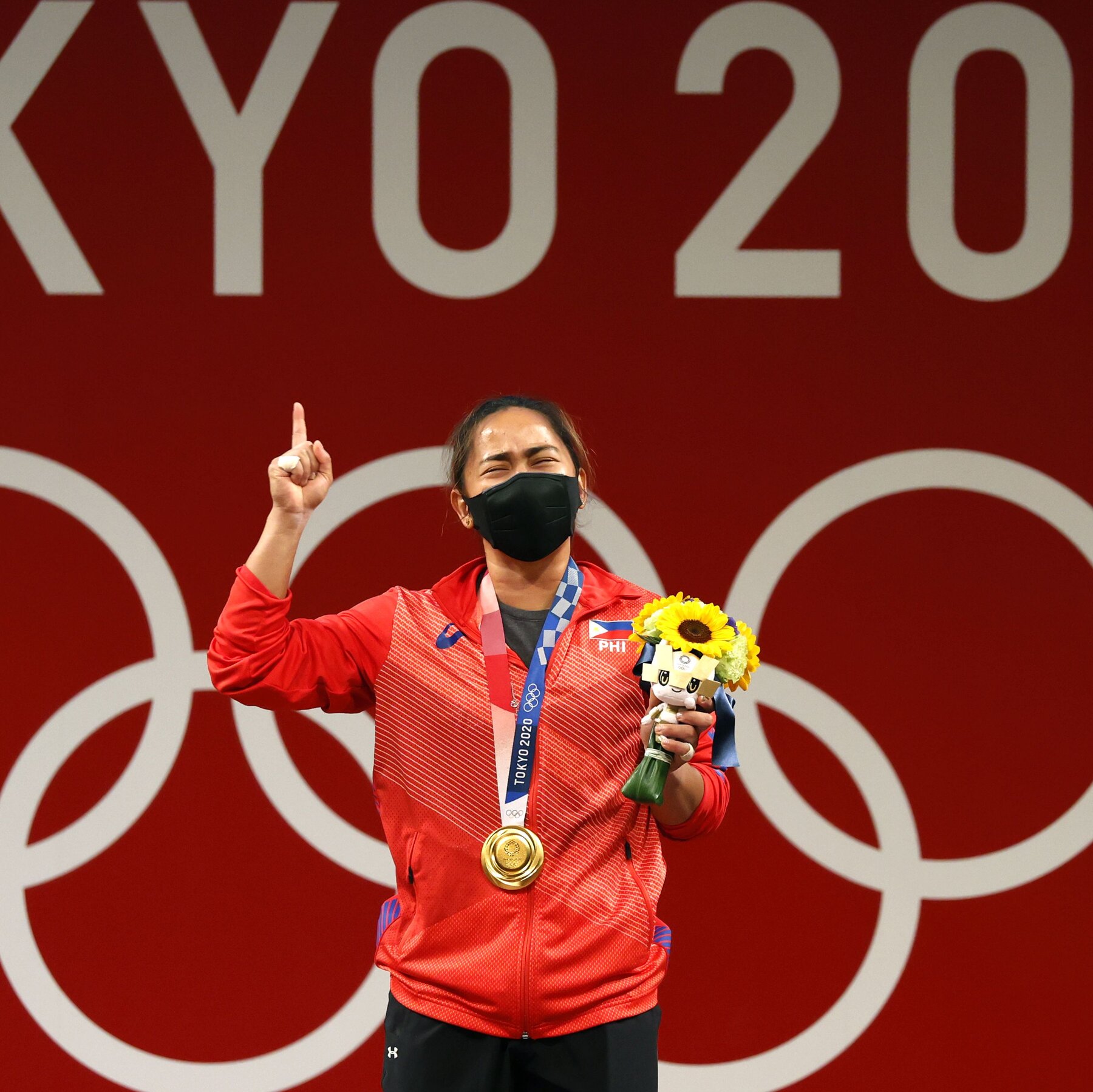 Interview of Gold Medalist Hidilyn Diaz
What did Hidilyn Diaz, Gold Medalist, said in her recent interview. Check it out!
In an interview, caressing the gold medal hanging on her neck, Hidilyn Diaz, a four-time Olympian, said that it was incredible and something to be proud of at the same time. Moreover, she added that holding a gold medal for her own country is "WOW." Also, in a recent interview, she promised her land to get more wins for them in the future.
Weight Lifter Hidilyn Diaz, Pride of Philipines
Hidilyn Diaz a silver medalist at the 2016 Rio Olympics, had also secured 4th position in Asia championships, held recently. Not only this, but she has also proved herself in another Olympics. Diaz made a record for the total of her two best lifts.  By winning a Gold medal for the first time, she has made her country proud of herself. Hence, she vows to continue her struggle, as a sportsperson.
Tokyo International Forum – 26 Jul – 19:50 – Participants and Ranks
Here is the list of participants from Olympics Tokyo together with the ranks they achieved in the Weightlifting games.
PHI DIAZ Hidilyn
CHN LIAO Qiuyun
KAZ CHINSHANLO Zulfiya
UZB NABIEVA Muattar
UKR KONOTOP Kamila
TKM SHERMETOVA Kristina
KOR HAM Eunji
TUN LANDOULSI Nouha
MEX LOPEZ FERRER Ana Gabriela