Pakistan's Top Equestrian, Usman Khan, has got into the light! He is the only four-star rider of Pakistan. Unfortunately, he got several injuries; however, he is getting better from his injuries. Despite all the injuries and pain, he is set to raise Pakistan's flag at the Paris Olympics and next year's Asian Games.
Read out the complete details down below with us!
Pakistan's Top Equestrian Usman To Bring Laurels To Country
Usman khan, the only four-star rider of Pakistan, is full of determination and hopes to uphold his country, Pakistan's name and flag at the Paris Olympics 2021, and next year's Asian Games 2022.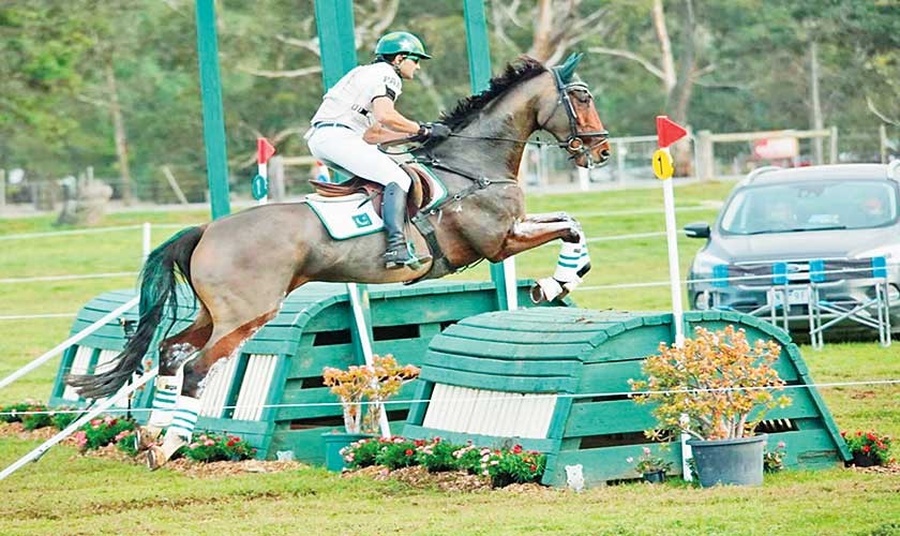 Usman Khan is one of the finest athletes of Pakistan. With his remarkable skills, he has raised his country's name in honor several times. Not only this, he was the first Pakistani athlete to qualify for the Olympics. Also, in 2019, he managed to become the first-ever Pakistani who qualified for the Olympics equestrian event. Unfortunately, Usman Khan has suffered 40 straight and serious injuries. Also, after his first horse died due to a sudden heart attack,  his second horse died due to an severe injury. However, this is not an obstacle in his path. He is completely determined to Bring Laurels To the Country. He has demanded the Pakistani Government for support and funds so that he can uphold his nation's flag in the upcoming tournaments and events worldwide.
Lastly, do not forget to share your thoughts with us in the comment box down below, right now! Feel free to ask any queries. Also, stay tuned for more news and updates.
Have a nice day!