Pakistan wins by 5 wickets against Afghanistan for T20 Worldcup 2021-22 is news of the day! Read out the complete details down below with us!
Pakistan wins by 5 wickets | Pak vs Afg | T20 Worldcup 2021-22 | Afghanistan Batting
Afghanistan won the toss and chose to bat first. Thus, Hazratuallah and M. Shahzad were to batt first from the side of Afghanistan. The bowling for the first over is was done by the great Shaheen Shah Afridi and Wasim. In the start, it is was down for Afghanistan on the 7th run. Thus, Imad Wasim took the first wicket of Hazratuallah in the second over of the match. Then Babar Azam caught the ball bowled by Shaheen and Shahzad's wicket was down on the 13th run. Furthermore, the Pak winning probability reached 82% from 77% over AFG. Afterward, Hassan Ali took the 4th wicket. It was a 4-wicket down on 44 runs for Afghanistan.
Lately, Imad Wasim took another wicket and Afghanistan lost its 5th wicket, also on the 61st run. So, another effort by Pakistan made another effort and the wicket was down with a score of 93 runs. Eventually, Afghanistan became unstoppable with its striking sixes and fours back to back, with a run rate of 7.23 which led them to 135runs. Afghanistan's batting was over on the score 147runs by 6 wickets.
Pakistan Batting
Then, came the time for opening from the Pakistan side which was from Rizwan and Babar Azam. Unfortunately, Rizwan was been catch-out by Afghanistan on the 12th run. Thus, Fakhar Zaman took the place. Moreover, another wicket of Pakistan was taken by Afghanistan with the score 75runs. Therefore, Hafeez took the charge. At this point, Pakistan needed 67 runs in 48 balls to win. Therefore, Hafeez was also catch-out with a score of 98 runs and Shoaib malik replaced him.
Unfortunately, Babar Azam's wicket was down on his 51st run. Then. Shoaib Malik was out on the 19th run. Then came the hero, Asif Ali who struck 4 sixes and proved himself as the leading six-hitter of Pakistan. Therefore, Pakistan won the match by 5wickets.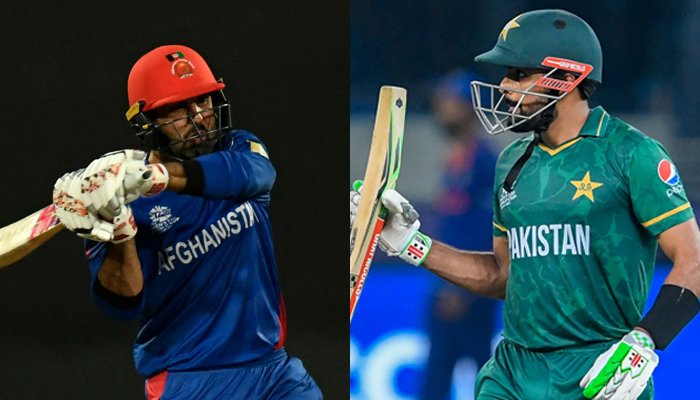 Verdict
What do you think about this news? So, do not forget to share your thoughts with us in the comment box down below, right now! Also, feel free to ask any queries. Also, stay tuned for more news and updates.
Have a nice day!