Read out the complete details about Pak vs Aus down below with us!
Pak vs Aus | Azhar Ali completes 7,000 Test-runs
The famous Azhar Ali has finally scored his 7,000th Test run in the match played on Wednesday against Australia in Lahore. After 94 matches the great batsman finally achieved the milestone. Now he has become the fifth Pakistan batsman and 54th in all to cross the 7,000 Test-run. It is a great moment for him. He is very delighted over this milestone. Also, he is being praised all over the internet. Thus, this news has taken the internet by storm. Azhar joins Pakistan legends Younis Khan (118 Tests, 10,099 runs), Javed Miandad (104 Tests, 8,832), Inzamam-ul-Haq (119, 8,829) and Mohammad Yousuf (90, 7,530). We congratulate him on his triumph.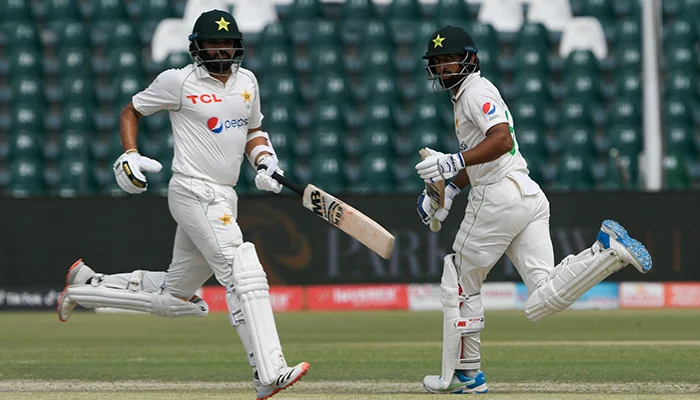 Pakistan is now playing its final match against Australia which is very crucial and all the fans are on their toes. Now let us see who wins the match series. We both teams a very good luck.