Layla Banaras is one of the young and famous football players. Layla is a 15-year-old football defender. Her paternal side is English, whereas her father is Pakistani. She started playing at Solihull Moors, and then she got the opportunity to train with Birmingham. She is an ethnically diverse player among different age groups at Birmingham women. Banaras have proactive access to women's talent classification across Midlands.
Layla Banaras Opens up on her England and Birmingham Dreams
Layla Banaras is always known as an outstanding and young player by Carla Ward, a former Birmingham women manager. During the last season, she also released a meal plan for Muslim athletes like Layla Banaras for fasting during Ramadan after Layla decided to fast and train during the Holy month of Ramadan. In a recent interview, she opened up on her journey in an FA-released video corresponding with South Asian Heritage Month.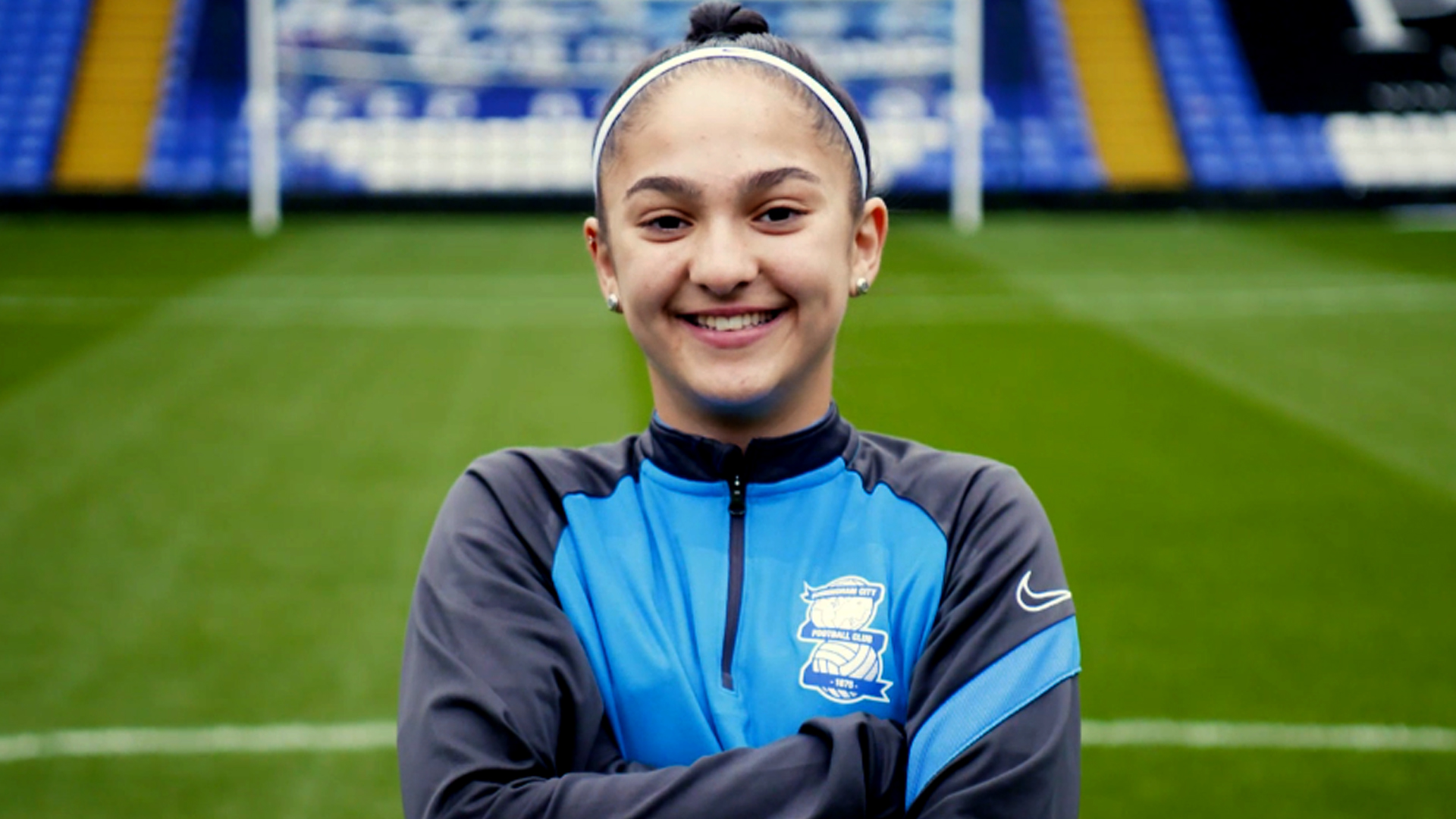 Layla Banaras stated in the FA released that: 
"Blues do coaching sessions every Friday, and two weeks in, they asked me if I wanted to sign."
She also revealed that she dreams of playing with the lionesses and Birmingham. She is now a prospect in the Birmingham City academy, and she fancies playing for the England and blues. 
"At first, I said I'll think about it. I took a few steps away and I went back and I was like, no, I will sign. [Looking back] I couldn't believe it. It's the team my whole family support, and like, they wanted to sign me!
Moreover, she continued:
"It's been my dream, ever since I was little, to play for England and the Birmingham first team. I just want to make that dream come true."
No doubt, Layla Banaras is an inspiration for so many female athletes out there. Her dedication and beliefs are always surprising and motivational. Stay tuned on our page for more stories and get all the latest sports news instantly under one roof.