The ability of Hardik Pandya was never in question. On Sunday's Asia Cup tense contest against Pakistan, the India all-rounder showed that he has now paired a clear head with a straightforward strategy to become a legitimate match-winner. Read out complete details about How did he help India beat Pakistan down below!
Hardik Pandya wins hearts | How did he help India beat Pakistan?
Whenever India and Pakistan play each other in a cricket match, tensions rise and several players have cracked under immense pressure. Pandya, however, seemed to be fashioned from a different cloth, as he ignored the rising pressure in the latter stages of India's audacious chase and clinched the win with a casual six with two balls to spare.
The same coolness was on display in his understated celebration when he simply fist-bumped his batting partner, Dinesh Karthik, who had bowed to Pandya. Pandya was the clear choice for man of the match thanks to his 3-25 with the ball and 33 not out from 17 deliveries. India was in a tight spot with a need for 21 runs in 12 balls.
But Pandya smashed three fours in the previous over from Haris Rauf to relieve some of the burden. Ravindra Jadeja was out to the first ball of the last over, bowled by spinner Mohammad Nawaz. But Hardik Pandya gave India a victorious start to their title defence by flat-batting the fourth delivery over long-on. Pandya claimed he knew exactly what he needed to do to complete the chase, despite the fact that the pressure was at its highest for the bowler.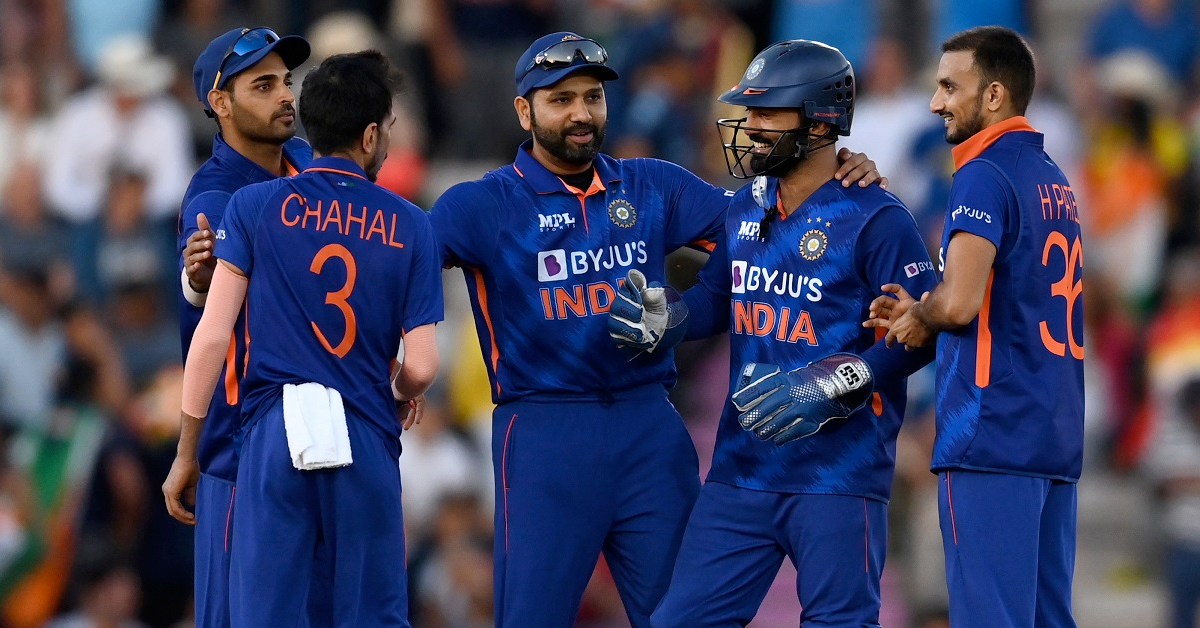 "In all these years I've understood that if I stay as calm as possible, it's going to help me to execute all my plans," the 28-year-old said after collecting the prize.
"The 50-50 chances which I take, if I'm calmer, helps me pull it off."
"The (target in) last over was seven runs, but even if it was 15, I'd have fancied my chances," Pandya said.
"I know it's (a matter of) one six, and I feel the bowler is much more under pressure bowling to me in 20th over."