Pakistani Para-Athlete Haider Ali is the pride of Pakistan. Besides, He has won the gold medal for his country. He proved himself at World Para Athletics Championship Today! All the Pakistanis are proud of him! Haider Ali Wins Gold At Tokyo 2020 Paralympics Games is the biggest news for Pakistan.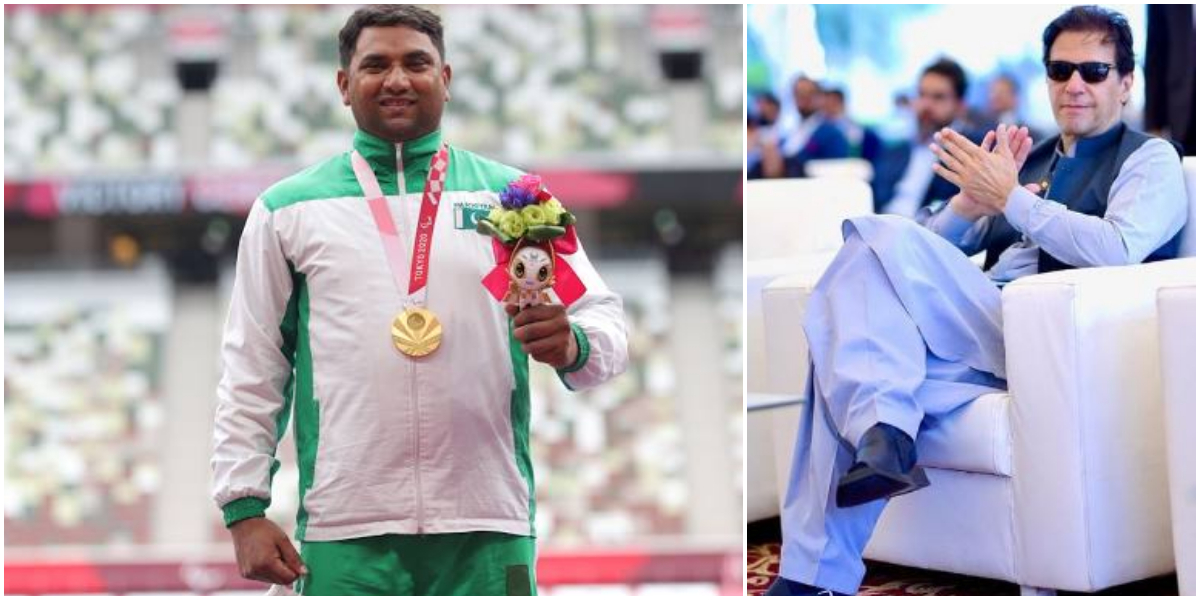 Read out the complete details down below with us!
Haider Ali Wins Gold At Tokyo 2020 Paralympics Games
Haider Ali is one of the finest Pakistani para-athletes. Therefore, the athlete competed at the mega-event on 3rd September 2021. To your surprise, He has won the gold medal for his country at the Tokyo 2020 Paralympic Games. Also, he is the pride of the nation. Further, all the Pakistanis are praising him for achieving such a massive triumph at the tournament. Thus, he is being honored all over Pakistan and getting massive support from his fans and Pakistanis. He heaved the discus at an grand 55.26m distance leading him to win Men's Discus Throw competition. We congratulate him from the bottom of our hearts! He has won the hearts, and this news has taken the internet by storm. Haider Ali is trending on number1 in Pakistan!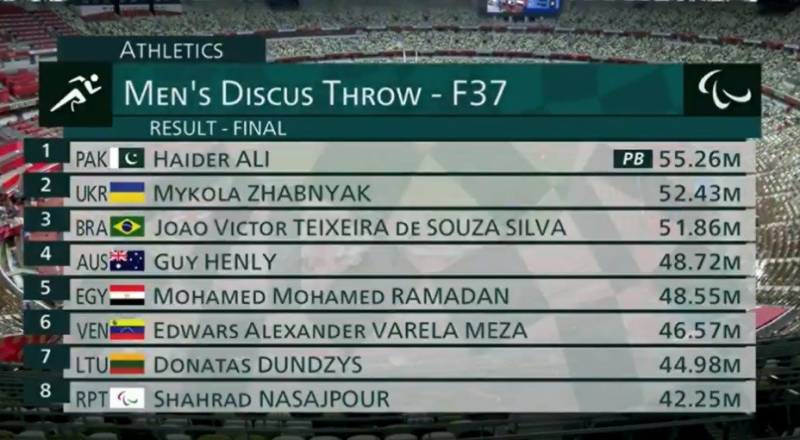 "Haider Ali has made history by raising the flag of Pakistan at the Paralympic Games," said the secretary of the Pakistan Olympics Association.

"Congratulations to Haider Ali for winning the first-ever Paralympic gold medal for Pakistan!" tweeted the embassy from its official account.

"Haider is used to creating history having secured Pakistani's 1st Paralympic games medal (Silver) in 2008. Well done!"
Haider Ali
Haider Ali has always made his country proud in many steps. He was spotted in the long jump at the Paralympics, and he managed to secure a silver medal in 2008 and a bronze medal in 2016. He has proved that he is capable of bringing pride to the nation. Despite Cerebral Palsy, he proved that determination is the key to success. Also, he is the first Pakistani to acquire a gold medal in the Tokyo Paralympic Games 2020.

Verdict
Lastly, do not forget to share your thoughts with us in the comment box down below, right now! Feel free to ask any queries. Also, stay tuned for more news and updates.
Have a nice day!