Former cricketer Marina Iqbal talks about her commentary as news of the day. Read out the complete details down below with us!
Former cricketer Marina Iqbal talks about her commentary
Former cricketer Marina Iqbal has set her eyes on becoming the top commentator in the future. She is so excited to reach this position. She stated that she always desired to become a professional commentator. Thus she worked for it with her full heart. She talked about her utmost guide, Mel Jones. Also, she told that she got proper training for this job. Therefore, she cleared that when she got her hands into this job she realized that it is not a piece of cake.As there are many things that are to be learned before getting the shoes fit into this position.
"So I didn't start commentary randomly, in fact, I got proper training for this profession. Thus I invested in this so that I can learn every aspect of commentary," she said.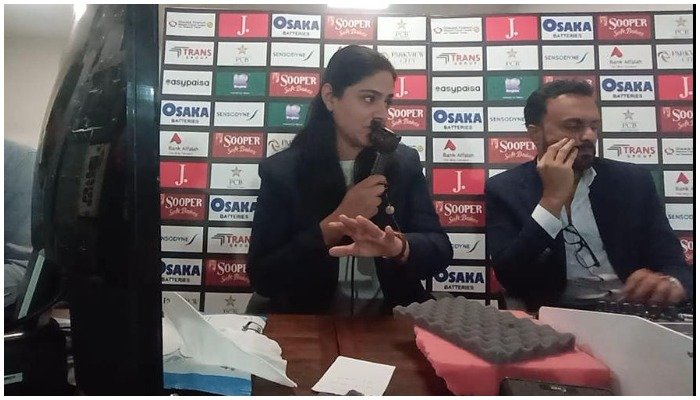 Official Statements
"Also I shared commentary box with people from various cultures who were talking in different accents, it was a great experience and gave me fresh confidence," she said.
"But, this is just a beginning, there's a long way to go and I've to achieve a lot," Marina added. "That day isn't far when I will be doing that. I want to be among the bests of the profession," she aimed. Replying to a question, Marina said that the journey wasn't an easy one and there was an additional scanner on her because of gender.
"We, as female commentators, can't afford errors. We are criticised more as compared to our male counterparts when we commit any mistakes and people start questioning our credentials although both genders – male and female – play the same sport and play it the same way," she said.
"When you've been a player then you know what's going through in mind of the cricketer on the field while you're behind a microphone. But, I must accept that people are now accepting that women can be as good cricket commentators and can comment on sport, regardless of gender," Marina concluded.