Elders are always an inspiration for the young. However, when it comes to sport, children learn how to be compassionate by looking at their elders. Consequently, a little girl was seen in a video mimicking Mirabai Chanu, a weight lifter. In the video, the cute baby girl acted as if she is lifting weight just like Mirabai Chanu did in recent and one of the most-watched sporting events, Tokyo Olympic 2020. So, check out the video in which the child mimics Mirabai Chanu adorably.

Child Mimics Mirabai Chanu in a Recent Video that Got Viral on the Internet
The video took the internet by storm garnered a lot of attention. To your surprise,  Mirabai Chanu, the silver medalist, saw this viral video as well. The girl was able to impress the athlete thus Mirabai Chanu reposted the video on her social media account. Not only this, she captioned it, saying, "So cute. Just love this." The baby girl added the white powder to her hands in the video, uplifted the weight, and joined her hands, and bowed down to the audience, just like Mirabai Chanu did. The little girl copied the winning moment of the Indian Olympian, so beautifully. The video was shot at the home of the baby girl.
Weightlifter

Mirabai Chanu, Silver Medalist | An Inspiration
Weightlifter Mirabai Chanu is a 36-year-old athlete belonging from India. She is a source of motivation as she has inspired thousands of girls around India. Recently, at Tokyo Olympics 2020, she won a silver medal in the 49kg category. This was the first medal in the Games for India. A cute baby girl mimicking her in a recent viral video is proof that her victory has brought alot of inspiration for Indians.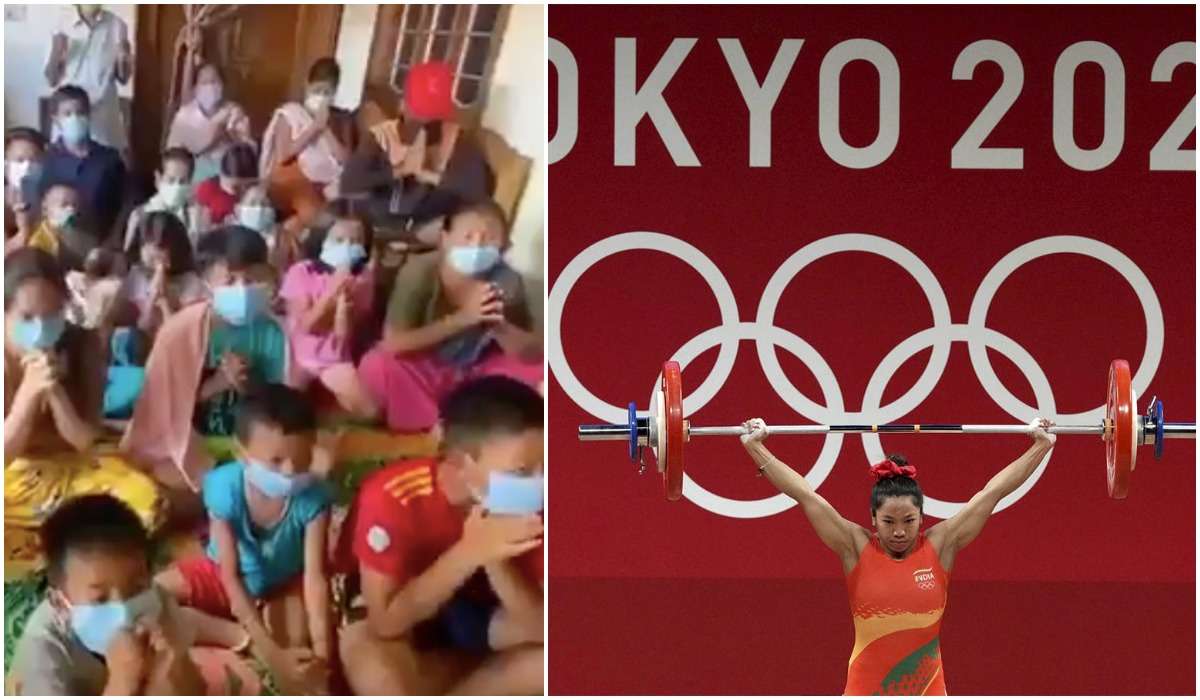 Olympics Games have constantly introduced us to sportspersons' outstanding efforts and skills all over the world. Their victory brings not only happiness or a feeling of pride but also motivates the citizens of their country. If you liked it, then don't forget to comment down below.
Have a nice day!