National cricket team captain Babar Azam declared Muhammad Hafeez, Hasan Ali, and Shoaib Malik as match-winning players. National team captain Babar Azam and team management have held separate meetings with the players to maintain the winning streak in the T20 World Cup.
Babar Azam Declared Hafeez, Hasan, & Malik as Match-Winning Players!
According to sources, Captain Babar Azam while talking to the players said that you are all playing very well and there is no one better than you. During the meeting with Hasan Ali, Babar encouraged him and said,
"You are the best bowler. Avoid social media. Focus on your game. You are the biggest bowler in a big match. The team players and management support us all."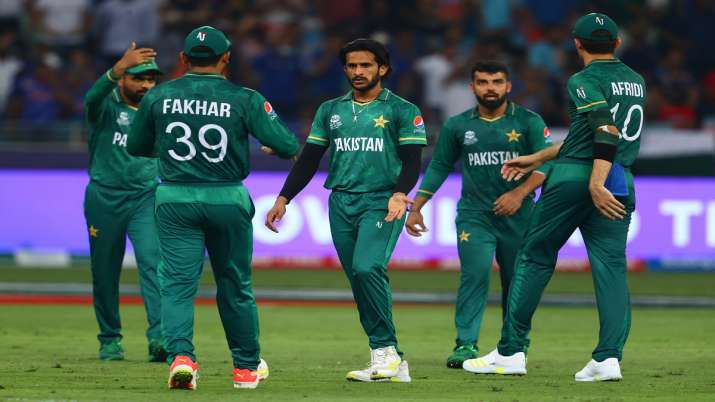 The national captain met Shoaib Malik during his son's birthday yesterday. In a meeting with Mohammad Hafeez, the captain said,
"Brother Hafeez, we learn a lot from you. Inshallah, you will win matches for us."

"All my players are my pride. There is no one I don't believe in. Whether we come to Australia or South Africa in the semi-finals, we will win and give the good news to the nation by winning the final," he added.
What do you think about this news? So, do not forget to share your thoughts with us in the comment box down below, right now! Also, feel free to ask any queries. Also, stay tuned for more news and updates.