Read out the complete details about Ashes 2022 and Australia completes 4-0 Ashes wins against England down below with us!
Australia completes 4-0 Ashes wins against England
The fight between Australia and England has remained quite tough and thrilling always. Recently, Australia has completed 4 wins against England with zero loss. Thus, Australian cricketers have lots to say about it!
"It's incredible," Cummins told reporters. "Everything's gone to plan, there are just so many positives to take out of it and for this team to be part of Ashes history, it's just been phenomenal."
"It hurts, it was a poor display with the bat today," said Root, who said he would like to continue as England captain.
"It felt like we had a real opportunity to go and win this Test match and there were some very poor dismissals in there after a very promising start.
"Disappointing to be beaten as heavily as that when we felt very much in the game. At this level, you've got to bang out performances and we've not managed to do that at all on this trip.
"As a batting group, far too many times we've been bowled out for less than 200 and you're never going to win Test matches if you don't get runs on the board [and] too often we've not given our bowlers enough to work."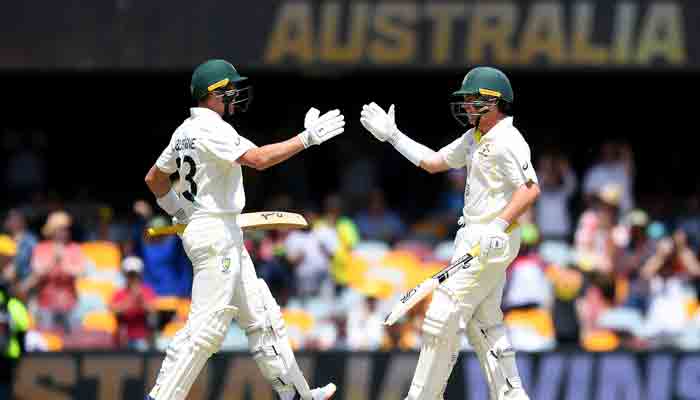 Scoreboard
AUSTRALIA (1st innings) 303 (T. Head 101, C. Green 74; S. Broad 3-59)
ENGLAND (1st innings) 188 (C. Woakes 36; P. Cummins 4-45)
AUSTRALIA (2nd innings; overnight 37-3):
D. Warner c Pope b Broad 0
U. Khawaja c Billings b Wood 11
M. Labuschagne c Billings b Woakes 5
S. Smith c Malan b Wood 27
S. Boland c Billings b Wood 8
T. Head c Billings b Wood 8
C. Green lbw Broad 23
A. Carey c Carey b Broad 49
M. Starc c Pope b Wood 1
P. Cummins b Wood 13
N. Lyon not out 4
EXTRAS (B-1, LB-3, NB-1, W-1) 6
TOTAL (all out, 56.3 overs) 155
FALL OF WICKETS: 1-0 (Warner), 2-5 (Labuschagne), 3-33 (Khawaja), 4-47 (Boland), 5-59 (Head), 6-63 (Smith), 7-112 (Green), 8-121 (Starc), 9-151 (Carey).
BOWLING: Broad 18-2-51-3, Woakes
11-3-40-1 (1nb), Robinson 11-4-23-0, Wood 16.3-2-37-6 (1w).
ENGLAND (2nd innings):
R. Burns b Green 26
Z. Crawley c Carey b Green 36
D. Malan b Green 10
J. Root b Boland 11
B. Stokes c Lyon b Starc 5
O. Pope b Cummins 5
S. Billings c Cummins b Boland 1
C. Woakes c Carey b Boland 5
M. Wood b Cummins 11
O. Robinson b Cummins 0
S. Broad not out 1
EXTRAS (LB-13) 13
TOTAL (all out, 38.5 overs) 124
FALL OF WICKETS: 1-68 (Burns), 2-82 (Malan), 3-83 (Crawley), 4-92 (Stokes), 5-101 (Root), 6-107 (Billings), 7-107 (Pope), 8-115 (Woakes), 9-123 (Wood).
BOWLING: Starc 8-0-30-1, Cummins 12.5-3-42-3, Boland 12-5-18-3, Green 6-1-23-3.
RESULT: Australia won by 146 runs.
SERIES: Australia won 4-0.
UMPIRES: Rod Tucker and Paul Wilson (both Australia).
TV UMPIRE: Paul Reiffel (Australia).
MATCH REFEREE: David Boon (Australia).
England team
Haseeb Hameed, Zak Crawley, Dawid Malan, Joe Root (captain), Ben Stokes, Jonathan Bairstow, Jos Buttler (wk), Mark Wood, Ollie Robinson, Jack Leach, James Anderson
Australia team
David Warner, Marcus Harris, Marnus Labuschagne, Steve Smith, Travis Head, Cameron Green, Alex Carey (wk), Pat Cummins (captain), Mitchell Starc, Nathan Lyon, Scott Boland