Arshad Nadeem has managed to make Pakistan proud after his appearance in Jullian Throw Games at Tokyo Olympics 2021. He is the first Pakistani to qualify for the finals in Olympic Games. After a lot of strivings, Arshad Nadeem has managed to enter the finals of the men's javelin with a throw of 85.16 meters at the Tokyo Olympics 2021. Now he expects to secure a medal for his country in the finals.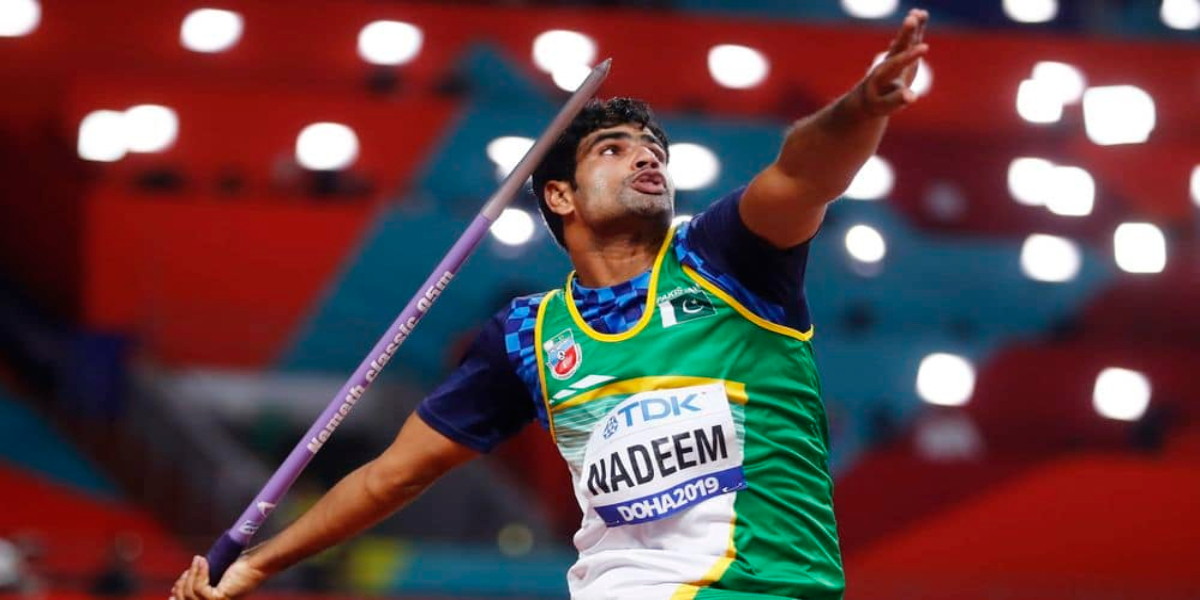 Readout complete details down below with us!
Olympic Finalist Hopes For Medal in Jullian Throw Games, Olympics
Arshad Nadeem managed to directly qualify for finals in Jullian Throw Games at Tokyo Olympics. His victory has taken the internet by storm. In his recent interviews, he stated that he id proud of upholding his country name at Tokyo Olympics 2021. Furthermore, he vowed that he will put all of his effort to bring medal for his country, Pakistan. Lastly, he thanked his country and fans for such massive support. Arshad Nadeem, a 24 years old Jullian thrower, has made history by topping the qualification round with a throw of 85.16 meters.
He will be seen representing Pakistan in the finals of the Jullian Throw Games, at Tokyo Olympics, on Saturday,7th August 2021.
Arshad Nadeem | Olympic Finalist
Arshad Nadeem is a 24year old Jullian Game Player, who belongs to a village near Mian Channu, supported by his father Raj Mastri. Also, Arshad Nadeem is trending on all social media sites and all Pakistanis are praising him.
In Arshad Nadeem's career, two coaches Rashid Ahmed Saqi and Fayyaz Hussain Bukhari are his mains. Additionally, District Khanewal Athletics Association President Rashid himself has also been an athlete. Moreover, he has always supported the athletes of his area. Also, in his recent interview, he stated to British News Agency,
"I have known Arshad Nadeem since he was a sixth and seventh-grader. He was interested in sports from the beginning. As a child, Arshad focused on cricket and he became a cricketer. He was very serious but also took part in athletics with interest, he was the best athlete in his school."
Share your thoughts with us in the comment box down below, right now! Feel free to ask any queries. Also, stay updated for more news and updates.
Have a nice day!